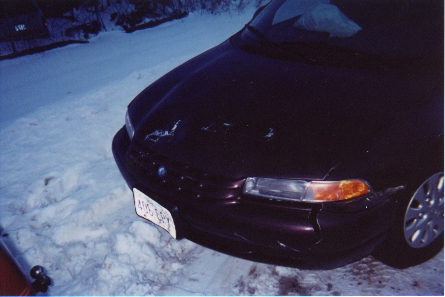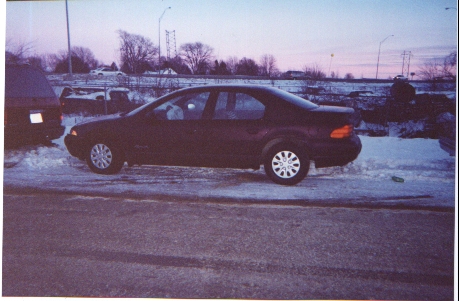 Ok, these are obvious, but hey. The first one is the front of the car, the bumper is cracked, and the other guys paint is on the breeze, heh. The second one is a side shot... nothing fancy
(Oh, by the way, you notice this is on the side of a road... we were charged for storage... dumb storage bastards)
Also, there was a piece of the other car in the bumper there. Kinda like the breeze bit the other car. Hmm... Purple Paint, bit other car... I think the breeze is, in fact, the automobile of Eva01! It went berserk, slammed into the other car, and bit it. Look, the crack near the headlight even makes it look like Eva01's eye!